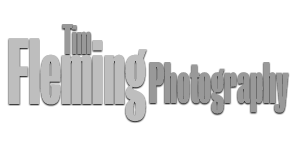 What is Scanner Art?
The images you see in my Scanner Art portfolio are photographs made without a camera. The process, combining elements of collage and photography,  involves creating images by scanning objects directly onto a flatbed scanner. Unlike traditional art forms, scanner art relies on the technology of the scanner itself to capture the image.
I have a long-standing fascination with the beauty of decay and believe that there is something uniquely beautiful about the way that natural or man-made objects deteriorate over time. In my Modern Ruins portfolio I explore the rusted metal and peeling paint in the abandoned Mare Island Naval Shipyard near Vallejo, California.
In 2005, I was thinking about a long delayed project to photograph faded rose petals. To complete this project, I first needed first to set up a table in my studio to photograph the fading, weathered flowers with my 4×5 View Camera. I put a lot of thought into how I would achieve what I had pictured in my mind. I knew that soft, even lighting would highlight the textures and faithfully reproduce the colors of my subject. This made me wonder what it would be like if I scanned the flowers. I placed a faded rose on the scanner glass and made my first scan. The result was startling–the rose became suffused with light, and the black background made the effect even more dramatic.
From this simple beginning, I improved the process by carefully drying my own flowers and adding additional elements such as rust, shells and different papers. I refrain from any extensive post-processing, neither adding to, nor taking away from the composition, adjusting only hue, saturation and brightness. Thus, the image stands as a record of what once existed in my studio. In my current work the finished piece may have as many 20 hours of composing, test scans, assiduous color correcting and test printing before it is completed.
Selected Exhibitions
12/11

National Juried Photographic Exhibition

, "Flower Power," 1650 Gallery, Los Angeles, California
11/11 "

Clarity of Vision: Scanner Photography

," Solo Exhibit, Rasmussen Art Gallery, Pacific Union College, Angwin, California
1/11 2011

Open Photography Exhibition

, Best in Show, Blue Line Arts, Roseville, California
9/10

National Juried Photographic Exhibition

, Academy of Fine Arts, Lynchburg, Virginia
3/10 "

Through the Lens

," Best in Show, Sebastopol Center for the Arts, California
7/09 

International Juried Photographic Exhibition

, "Glimpses in Time 2009," Joyce Gordon Gallery, Oakland, California, "Fading Rose"
6/09 "

Contemporary Photography

," Solo Exhibit, Harold Mahoney Library, Santa Rosa Junior College, Santa Rosa, California
3/09 

33rd Annual National Photographic Exhibition,

  Spiva Center for the Arts, Joplin, Missouri, "Fading Rose 6" & "Shrouded Rose"
1/09

National Juried Photographic Exhibition

, Marin Museum of Contemporary Art, Novato, California
10/08

National Juried Exhibition,

  1212 Gallery, Richmond, Virginia, "Fading Rose"
3/06

National Juried Photographic Exhibition,

"From Primitive to Digital," Long Beach Arts Association, Long Beach, California, "April in Paris"
2/06

National Juried Photographic Exhibition,

Toledo Friends of Photography, Toledo, Ohio, "Phormium 2" & "April in Paris"
1/06

Photography Exhibition

, "It's Photography," Art League of Northern California, Novato, California, "Agapanthus 3" (Honorable Mention), & "Phormium 2"